Exhibition introduction
MEDICAL JAPAN is a B2B event for Medical, Elderly Care, and Pharmacy industries. It showcases new products/technologies, industry trends, and provides networking opportunities. It's the gateway to
Japan/Asia's market for exhibitors and a beneficial event for visitors exploring new products and updating their knowledge.

MEDICAL JAPAN attracts a wide range of importers, distributors, and industry professionals from around the world, making it the best gateway to Japanese and Asia's markets. Exhibitors seeking high-potential markets will find the ideal platform to showcase their products, while visitors can explore new products, update their knowledge, and gain a competitive edge.

Join MEDICAL JAPAN and experience the future of these dynamic industries.

Why Exhibit? (Japanese medical market)
1. World's 3rd Largest Market with a Huge Number of Medical Facilities
Japan is the world's 3rd largest medical market! In addition, the high rate of aging population results in expansion and construction of new hospitals and elderly-care facilities. This trend leads to the expansion of the medical industry.

2. Huge Amount of Imported Medical Devices = JPY 1,424 Billion (USD 13.1 Billion)
The Japanese medical device market relies heavily on imported products.
The annual sales amount of medical devices in Japan was JPY 2,748 billion(USD 25.2 billion) (2015), 52% of which were imported products.

3. Japan's national strategy to nurture the medical industry
The Japanese Government selects the medical industry as a priority sector and to nurture it, is pushing overall reform. Easing of regulations and launches of new projects are activating the Japanese medical industry.

Example:

Establishment of Japan Agency for Medical Research and Development (AMED) (In April 2015)
Enacting Regenerative Medicine Law
Revision of the Pharmaceutical Affairs Law related to Medical Equipment

Who Will I Meet?
High-quality Visitors from Japan and around the World to enter the Japanese market, exhibitors need to find an importer/distributor who will register your products. Also, it is important to promote your products/services to the end users. MEDICAL JAPAN is the only place where you can meet them all!

MEDICAL JAPAN gathers a large number of professionals from end users, such as medical institutions, nursing homes, and so on.

Show Management conducts extensive visitor promotion in many countries/regions.
At MEDICAL JAPAN 2022 TOKYO, international visitors gathered from 30 countries/regions.

Exhibit at MEDICAL JAPAN and take full advantage of the business opportunities!
Contact Us
Shanghai Dongsin Expo Group
Address:Room 706, Building 1,Route 1505, Lianhang Road , Shanghai,China
Contact person:Dingding
Tel:0086 21-55139199
Fax:0086 21-51686946
E-mail:medica@dongsinexpo.com
order exhibition advisory services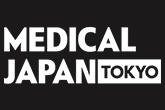 2023.10.11-10.13
Tokyo, Japan
The best gateway to Japan/Asia's market for exhibitors seeking high-potential markets
MEDICAL JAPAN TOKYO
Organizers RX Japan Ltd.
Period Annually
Industry Medical
Place Makuhari Messe
Scale 30,000 sqm
other exhibitions in the industry
The industry related news